Scroll down for the English version
Katherine Kelly Lang è ancora una volta impegnata con un progetto made in Italy!
Modella per Impero Couture e Keep Me Jewels, modella ed imprenditrice per RYD (Ride Your Dreams), la bella Kelly, si cimenta con una nuova esperienza lavorativa nel Belpaese.
L'attrice, infatti, ha collaborato con "Salsedine", una azienda italiana che si occupa di beachwear da 30 anni, dando il suo apporto alla collezione di costumi di questa estate 2018. L'evento è stato sponsorizzato a Parigi l'8 luglio, con l'attrice ospite d'onore al lancio della linea.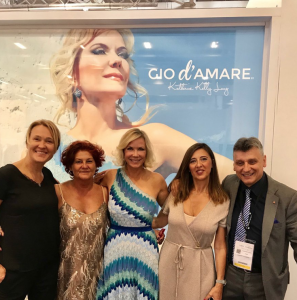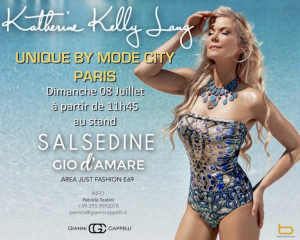 Katherine Kelly Lang has just launched her beachwear collection together with the made in Italy brand "Salsedine"!
The swimwear, beachwear, resortwear collection has just been presented in Paris! The line will sure be a great hit!
Beautiful Kelly Lang has already worked in Italy where she models for brands such as Impero Couture and Keep Me Jewels. Also her brand RYD is a made in Italy project – which she has created together with her love, Dom Zoida and their Italian friend Alberto Bettiol.