Don Diamont, better known as Dollar Bill Spencer, has left sunny Los Angeles for a while to try his skills at dancing at the Italian version of Dancing With the Sars, our Ballando Con Le Stelle, TV show on Rai Uno.
In past editions, other cast members of super famous and beloved soap The Bold and The Beautiful have participated: Ronn Moss, Kelly Lang (both as participants and previously as "one-night dancers"), Sean Kanan and Adam Gregory (one-night dancer) . To be honest, the judges were not so kind to Katherine Kelly Lang a couple of years ago… they would insist on calling her "Brooke" without giving her credit for her skills as a sportswoman and a tenacious dancer. Her performances were good and yet she didn't get what she deserved. How bad!
Now, it's time for Don Diamont to show his skills as a dancer. He's debuted with a sensual "Paso doble" with a champion dancer, Hanna Kattrunen: they got 30 points placing themselves 9th in the rankings which is not so bad for a first performance.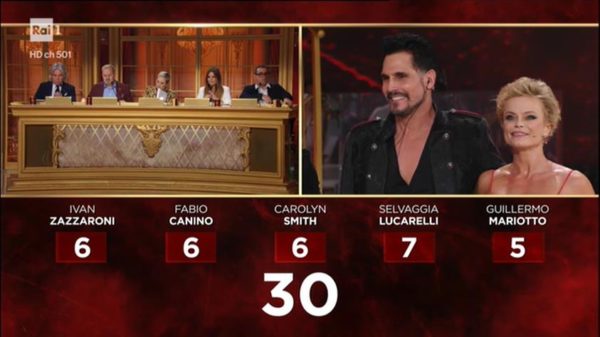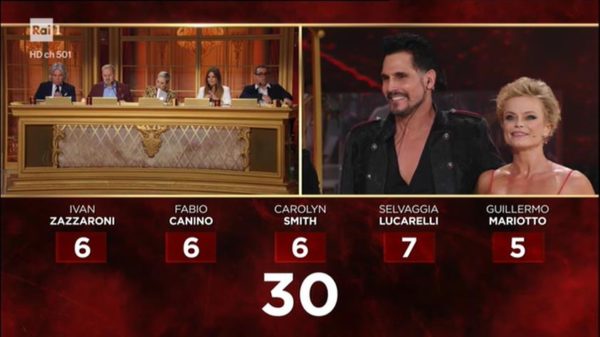 Here's the introduction to Dom and Hanna's first meeting: they were introduced to each other for the first time just dancing and Dom says they were not introduced to each other in a classic way, saying "hello, nice to meet you". Instead, he was let in a dark room and suddenly had this elegant "vision in red" (his own words). He says she's extraordinary, he calls her the Maryl Streep of the dance floor! Which is true: she has won everything possible in all dance competitions!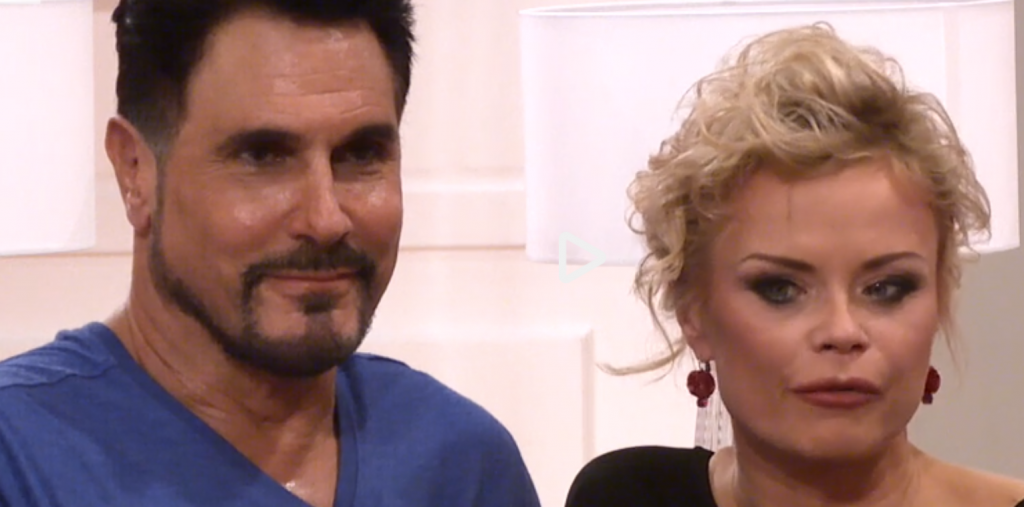 Unfortunately, Don's rehearsals were doomed by two falls which frustrated him badly but didn't stop him: nothing would stop him now! He wants to dance at all costs!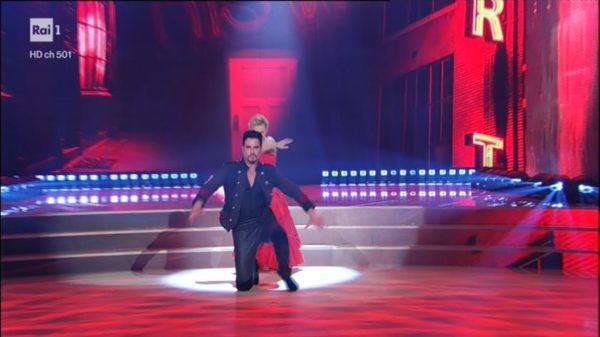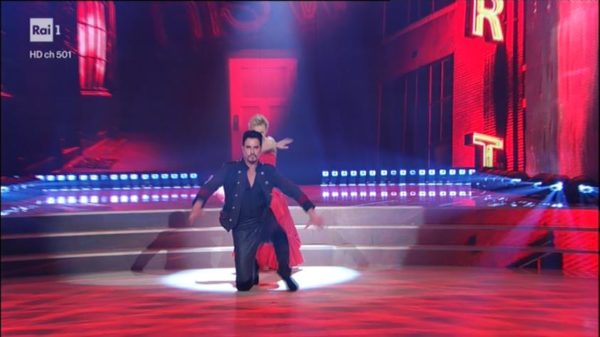 Among the public, yesterday night, there was also his beautiful wife, Cindy, who took pics and sent him kisses: they're such a nice lovely married couple!